Deuter Trail 30 Pack - Men's
Review Analysis
Based on 44 reviews from amazon.com, youtube.com, moosejaw.com, and blogs.
Specs
Dimensions
24 x 12 x 8 inches
Video Reviews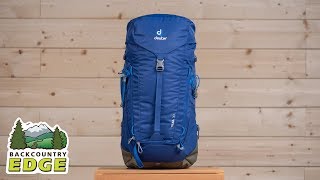 Deuter Trail 30 Day Pack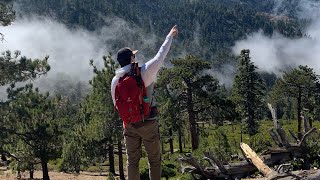 Deuter Trail 30 Backpack Review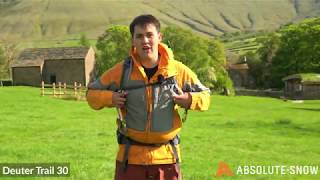 Deuter Trail 30L Backpack | Video Review
Reviews by Topic
Our analysis shows how reviewers feel about different topics. Please note these are not full reviews.
"I bought this to hike up to and overnight stay at Mt LeConte Lodge in the Great Smoky Mtns Natl Park. It will also make a good day pack for hikes and skiing next winter, not to mention serving as my personal item for airline travel. I can't comment yet on its durability but it seems well-made, with practical features reflective of its German design. It fits my 70" 165 lb frame and torso very well"
Positive
Vicentino
moosejaw.com
"- There's a key clasp inside a zippered pocket on the top cover of the pack - it's the little things. When I park my car at the airport and get into the shuttle, I set the pack between my feet, unzip the top pocket, clip my car keys to the clasp, put my parking voucher in the pocket, and zip it back up. Similarly, when I'm in the shuttle on the way back to the parking lot, I can easily open the same top pocket to get everything. I also find myself using this pocket for phone chargers, snacks, even reading glasses or shades - things I need to get at frequently and easily"
Positive
Justin Z
amazon.com
"I was specifically looking for something that was NOT a laptop backpack (since I've already got an awesome Timbuk2 Commander messenger bag for that purpose) that would hold about a week's worth of clothes and supplies for business trips. I was previously using a hard shell roller bag and I just prefer the convenience of a backpack when traveling at this point since I tend to travel on the lighter side. I have not yet used this bag for backpacking or hiking but plan to do so later this year when the U.S"
Positive
Justin Z
amazon.com
"this makes for a light but comfortable construction. but the reason i got it is because this pack is narrow and fits my locker. i also have a deuter futura vario pro which has twice the capacity and twice the organization but does not fit my pool locker. i just throw all my heavy bottles into this backpack and the lightweight items ( towels etc ) into a duffel - works great ! ps: i'm 5'10" male, 220 lbs / muscular and i find it comfortable / fits well although the hip belt straps are a bit higher than my actual belt - but i'm not using them in my application, and there is a pocket "garage" to stow them away"
Positive
George C
amazon.com
"Main compartment zipper access is a nice feature when loading or unloading. Solid construction. Nice to have both top-load and front load flexibility. Cons: Could use an additional external pocket or two, tiny pocket on waist belt it pretty useless"
Positive
J. A. McMillan
amazon.com
"too small, not enough room for things, no hip pockets, didn't work for me, I sent it back"
Negative
Kindle Customer
amazon.com
"I walk and bike to and from work each day and transport my suit, lunch, and toiletries each way. Its comfortable and water resistant. There are an appropriate number if pockets and the shoulder straps are comfortable. I have the multi color blue/red combo"
Positive
Ugg Dubya
amazon.com
"[, Music ]: this is trail fairly at a packed bag boy, sir. It'S a large Alpine hiking bag, carabiner loops and the shoulder straps and the waterproof cover in the base. It'S a top loader, but it's also got front access and shoulder and waist straps oaken will be contoured to fit your body and adjustable auc air contact back system, dobre, slim and lightweight profile. It also carry heavy loads"
Positive
Absolute Snow
youtube.com