Video Reviews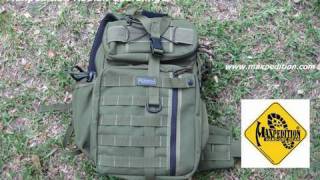 Survival Gear - Maxpedition Kodiak Gearslinger Part 1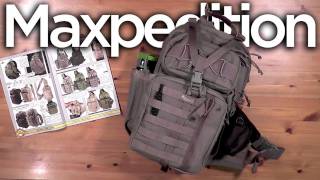 Maxpedition Kodiak Gearslinger: One Bag to Rule Them All...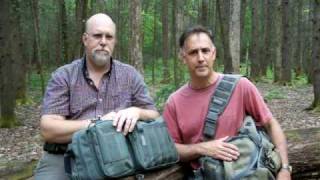 Maxpedition Kodiak Gearslinger Review
Reviews by Topic
Our analysis shows how reviewers feel about different topics. Please note these are not full reviews.
"I know the review is long, but thank you for the perfect fit."
Positive
Park R.
maxpedition.com
"This bag works for an EDC bag for work each day with my lunch, snacks, Ipad, etc. It also works as a perfect carry on. I can carry a weekends worth of clothes, my ipad or laptop and other EDC type items in it. Plus with the MOLLE webbing I can add on to it as needed for either function"
Positive
Chuck M.
maxpedition.com
"The only things keeping this from being a 5 star bag: 1. Needs retention strap (like the jumbo for example) to keep odd shaped coffee mugs, etc. from falling out the pouch on the side 2. Laptop area could be a lil larger AND include some padding at the bottom"
"My Samsung 13" Ultrabook fits in the main compartment along with other IT kit, accessories etc. The rear CCW compartment contains files and papers. Moleskin notebooks are in the smaller outside pocket, between this and the main compartment is my iPad (soon to be replaced by a Windows 8 tablet). The top pocket usually as a power socket fail safe adapter and other small items"
Positive
Roger J.
maxpedition.com
"I'm hauling a Dell Latitude E6530 for work and I also have a iPad Air in a Defender case and a few tools, etc. Added a Maxpedition Janus for sun and safety glasses. All in all, a really good and good looking backpack. The single strap is not an issue as I'm going from home to car / car to work"
"C. Versipack with this Gearslinger! (Wanted something bigger) This Gearslinger fits my needs perfectly yet leaves intelligent room for expansion. So many pockets designed for seemingly endless options. There's room for my ccw and bladder system and laptop and just about the entire kitchen sink! )"
Positive
Chris H.
maxpedition.com
"..I had the Sitka Gearslinger for years and liked it but needed more space and the Kodak fits the bill."
Positive
Jeff M.
maxpedition.com
"This is really pretty standard fare. I haven't experienced an overloaded situation yet, although to be honest, I haven't hiked with it for a 4-hour stretch either. I can appreciate the comments that say it could be easy to overload, and I can honestly say I haven't done that yet. This is clearly not a three-day pack but more of a day-pack"
Positive
Jeep Daddy
amazon.com
"The zipper locations on the front two compartments, (especially the top one), can cause you problems if they aren't completely closed. I kept the pulls on the side and lost a coupe of items because they weren't COMPLETELY closed. If you keep the zippers on the top, you're more likely to water in the pockets when it rains. If you leave them at the side, they can easily be opened for the contents to fall out while it's on your back"
Negative
Jeep Daddy
amazon.com