Tom Bihn Synik 30
Reviews
Based on 6 reviews from blogs and reddit.com.
Review Highlights
Great for travel
Durable and comfortable
Well designed with a lot of pockets
Good for carrying heavy loads
Shoulder straps are padded, but not overly so
Prices
Video Reviews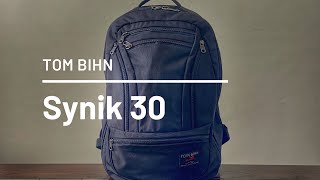 Tom Bihn Synik 30 Review - the Synik 22's Bigger Brother is a ...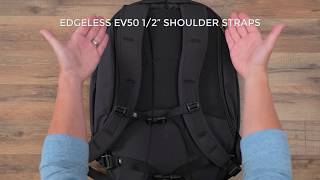 Synik 30 Backpack: Overview, Features, What Fits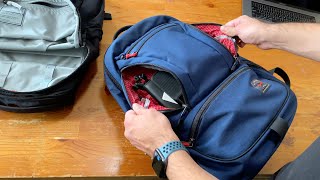 Tom Bihn Synik 30L Long Term Review [2019]
Reddit Discussion
r/onebag • Posted by
u/houser432
2 months ago
Tom Bihn Synik 30 Alternatives?
Positive
Seeking Recommendation/Help
r/backpacks • Posted by
u/houser432
2 months ago
Tom Bihn Synik 30 Alternatives?
Reviews by Topic
Our analysis shows how reviewers feel about different topics.
You can also access your laptop via a dedicated side-access zipper, which is great. A 15-inch MacBook Pro goes in and out of here very smoothly, and the entire pocket is lined with a lightly-padded mesh material. There's no doubt about it—this is a much better system than the laptop cache we've seen in the past.
Saving the best compartment for last, let's check out the main clamshell. Why is this the best part of the bag, you ask? Well, if you're a fan of the Synapse, you'll know it has a horseshoe zip, which makes it tricky to see exactly what is going on inside the bag. The Synik opens up fully clamshell-style, which has no downsides but makes the bag much more convenient to access and easier to see into.
I have had several Tom Bihn backpacks with these edgeless straps, and they are by far my favorite — I can barely feel that the straps are there. The duffel mode for Techonaut is best for shorter durations of time, but the duffel handle is also edgeless, like the shoulder straps, for more comfort. There are also two extra grab handles at the top of the bag (in backpack mode) for convenience when pulling the Techonaut from under a plane seat or overhead compartment or just hanging the bag on a hook.
For this purpose, the 30 liter capacity of the Techonaut was perfect for the duration of the trip — however, if you're going away for longer than that, I'd probably say that the Techonaut 45 is a better bet. Of course, if you are a more minimalistic packer, which I am not, then you may get away with more days out of the 30-liter.
My biggest issue with the Techonaut is the fact that no matter how you pack it, the bag will look a bit bulky on your back if you are on the smaller side. I'm about 5'2" and feel like it's pretty much taking up my entire backside. If you're larger, then this should not be a big issue. However, I enjoy the practicality of the Techonaut too much, so I'm going to continue using it when I travel
Inside this compartment, there are O-rings and nylon loops located at the top, on the front flap, and there's a padded bottom on the exterior right where the two zippers end. There are also some removable compression straps with push-button buckles on the interior, and you'll find two O-rings near the top compartment of the straps, as well.
No accessible water bottle pocket for hiking.The O rings, I don't see the purpose of having so many.The price: expensive for budget backpackers.Looks a little too urban to be a technical hiking pack