Timbuk2 The Division Pack
Reviews
Based on 105 reviews from moosejaw.com, amazon.com, youtube.com, and more.
Review Highlights
Great for work
Smaller than most
Smart compartments and suitable for a casual work environment
Sturdy and handles all of the techie gear she needs to travel with
Nice looking
Prices
Dimensions
17.3 x 9.8 x 4.3 inches
Reviews by Topic
Our analysis shows how reviewers feel about different topics.
I decided to finally invest in one that would fit my laptop. For the first time since getting my MacBook on my 18th birthday in 2014, I have a backpack to carry it in!!! I am so thrilled. I also look much more professional in this. I ALSO got to personalize it to keep some ~PINK~ and still look professional ;) Any time I can fit pink and professional together, I do! Thanks Timbuk2!!!!
Positive
MadP the Politician
1 year ago
This one is for my youngest headed off to college in a few weeks. These backpacks are durable and stylish.
Positive
Alexandra
1 year ago
The sternum strap is practically right under my chin when I wear it. It's so uncomfortable, that even if I were to overlook everything else, I just can't stand putting it on my back. I hate to be so critical of a bag, since I feel like bags can be a very personal choice. However, this is one instance when I'm confident that this bag won't work for most people and that most people will be severely disappointed if they paid anywhere near the MSRP
Negative
Croissant
2 years ago
The bag seems too tall, and not deep enough (from front to back). I don't carry that much stuff, and I struggle to get it all to fit. The annoying part, is there's plenty of room on top of my stuff. It seems this space should be allocated to make the bag half an inch deeper
Negative
Cristina
2 years ago
The laptop compartment is the only perfect part of the bag. It's padded nicely and the bottom of the compartment doesn't go all the way to the bottom of the bag, which helps keep your laptop from bottoming out. The bottle pocket on the side is made of a stretchy material that should keep slimmer bottles secured. The straps on the Division have reasonably good padding, but are weirdly-shaped and way too short
Positive
Croissant
2 years ago
A little stiff, other than that, a solid commuter choice for school/work/travel. The Moss color is better in person than in the photos! It's comfortable and my laptop feels safe and secure in it.
Positive
Peighdreaux
1 year ago
Only NEGATIVE: the POCKETS inside the 2nd zipper are TOO SMALL TO GET YOUR HAND IN...
Was able to get this on sale after eyeing it up for a couple weeks and diligent research. This backpack is incredibly comfortable and well built! I've taken it to the Caribbean, including beaches, all day treks and the padding on the straps kept it comfortable all day! Will easily fit a 15" laptop in the pocket, and the main pocket has plenty of room for other things such as books or equipment. Is on the smaller size as backpacks go, but that's what I was looking for.
Positive
Colton
2 years ago
Video Reviews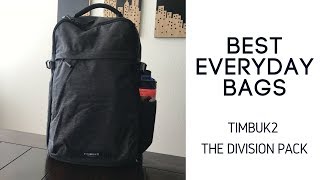 Best Daily Bags: Timbuk2 The Division Pack Review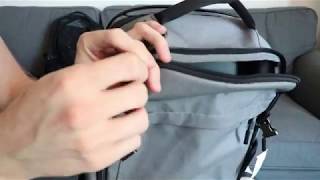 Timbuk2 Division Pack - Initial Review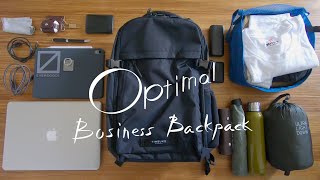 TIMBUK2 THE DIVISION PACK / Optimal Business Backpack - Backpacking:vol.34