The North Face Recon Backpack
Reviews
Based on 130 reviews from thenorthface.com, moosejaw.com, rei.com, amazon.com, reddit.com, blogs, and youtube.com.
Review Highlights
Great for school
Durable and water resistant
Lots of storage
Comfortable
Comes in different colors
Prices
Video Reviews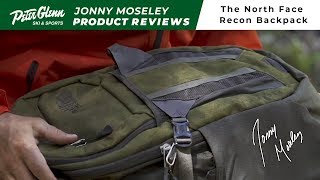 2019 The North Face Recon Backpack Review By Peter Glenn
Peter Glenn Ski & Sports
Positive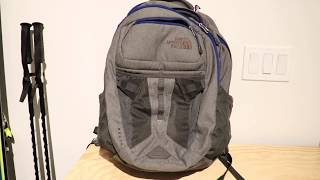 The North Face Recon Backpack Review - After 4 Years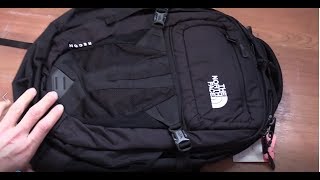 The North Face Recon Backpack review
Reviews by Topic
Our analysis shows how reviewers feel about different topics.
Straps easily adjust. Doesn't slip off if you're doing a one-shoulder carry. Perfect.
The straps and back support system is very comfortable. One of my favorite things is the zipper action, it's super smooth.
Early review and normally I wait a few months to verify zipper quality . Medium volume pack. Bottom section larger but you'll need to force down bigger items . Not sure about 30 Liters
I waited about a month to write a review on this bag I have carried everyday to and from work made 2 short 3 mile hikes in which the bag performed great my back didn't overheat due to the ventilation system lots of organization love that thick shoulder straps lots of comfort there. Also love the nontactical look all around so far I love it!
Straps easily adjust. Doesn't slip off if you're doing a one-shoulder carry. Perfect.
The laptop pocket fits computer and an iPad in its case with no issue. The middle pocket comfortably handles computer accessories including the AC adapter, a bluetooth speakers, rain jacket or hoodie and more. My one complaint is that the front pockets tend to hang down into the middle pocket and make it a little harder to access the things on the bottom that pocket--not a huge deal. The organizer pocket is super handy, I use it to handle personal items, Advil, multitool, hand sanitizer, pens, head lamp among other items
In regard to walking to class, it is very durable when it comes to the weather. When it rains, I have never had any issues with my things getting water damaged. Since I bought the backpack in the color black, it hides any wear and tear it might endure.
Switched to the North Face Recon. It's perfect. Fits close to the body on crowded trains/planes, but plenty of room if you need to stuff it. Sturdy easy pull zippers
[This review was collected as part of a promotion.] I bought this backpack to use for college, and I really wanted to like it but it's so frustrating to use! No matter what I do, it's impossible to get things out of the center compartment easily - the organization pocket in front of it takes up much of the space there and makes it so there is a large empty space at the bottom of the pack but no space at the top. It makes it really hard to get items into the bottom or get items out. As others mentioned, the pack also never stands up on its own and always slides down to the ground even when it is propped against a chair or desk which makes definitely makes it hard to get things out during class