SealLine Black Canyon Dry Pack - 65 Liters
Review Analysis
Based on 22 reviews from seallinegear.com, youtube.com, moosejaw.com, and amazon.com.
Review Summary
(AI-Written)
Great for backpacking
Lightweight and durable
Comfortable to wear for long periods of time
Easy to use with a variety of gear configurations
Durable construction that will last for years
Prices
Specs
Dimensions
25 x 17.5 x 9 inches
Video Reviews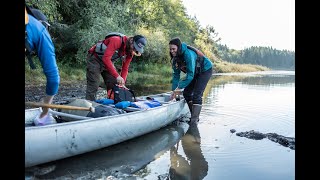 SealLine® Pro™, Black Canyon™, & Boundary™ Dry Packs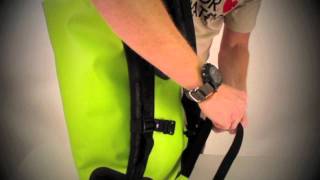 SealLine Black Canyon Boundary
Tactical Distributors, LLC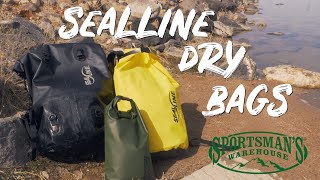 Bag Review: SealLine Dry Bags
Sportsman's Warehouse
Positive
Reviews by Topic
Our analysis shows how reviewers feel about different topics. Please note these are not full reviews.
"Waterproof, durable, versatile and comfortable c-line dry packs are ready for adventure. The pro dry pack is the most supportive, fully adjustable premium suspension dry pack available. Carry it all in comfort with suspension that adjusts to your torso length see lines most popular portage pack. The Black Canyon dry pack offers the best balance of features, comfort and accessible design for all around use, comfortable, straps and lumbar support helps soften the load"
Positive
SealLine
youtube.com
"Geez this thing is huge!! It can hold a lot of stuff and is well made from first impressions, but unfortunately haven't taken outdoors yet. It has a pretty beefy backpack straps however I was going to use this more for car camping to keep clothes and equipment dry in inclement weather. Lastly when I get time I'll try packing this thing up and see how comfortable it is to carry at least for a bit. As I stated the straps and padding are really beefy"
"First of all, the shoulder strap design is sort of obnoxious. If you don't have it fully strapped down your gonna be snagging webbing every which way. Normally, not a problem but when it is open and you need to move it across camp it was a real pain. On that note, it didn't have a functional haul loop or handle like the NRS bag"
Negative
Zavier V.
seallinegear.com
"I'Ve got clothing in here testing out some stuff. This is just a sample that I was packing a bag with to see what kind of square footage I have but, like I said, I probably won't buy any more of these. If that's all you have locally, they are a good price, but you know I just can't bring myself to to find any more. So with that I've been looking for a better solution"
Neutral
Wandering Beast
youtube.com
"Finally, I wanted to show you their little blockers. These are awesome. Little organization kits, I use this one for my toiletries, you can super-small, you know I like to go really lightweight and minimal. I'Ve got some great lightweight gear"
Positive
Living Survival
youtube.com
"This Dry Pack back pack is an exceptional piece of equipment, and was affordable. It arrived on time and Moose Jaw did a flawless job. Thank, Steve P, Colorado Springs, CO"
Positive
Steve
moosejaw.com
"I use my pack every three days and it is one of the best out there! Hiking down the steep trail with a loaded pack isn't easy. But with this pack, it makes it more enjoyable. The padded back helps when you accidentally put something sharp in the wrong place and the support helps when carrying large amounts of beer. I love how they integrated a frame pack style system into a dry bag"
Positive
Cameron
seallinegear.com