Osprey UltraLight Pack Raincover - Medium
Review Analysis
Based on 127 reviews from amazon.com, moosejaw.com, rei.com, youtube.com, and osprey.com.
Video Reviews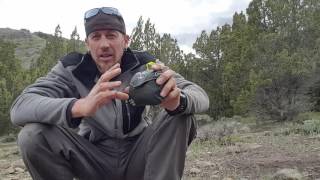 The Osprey Backpack Rain Cover (PREVIEW) TWGR
CampFires & Coffee
Negative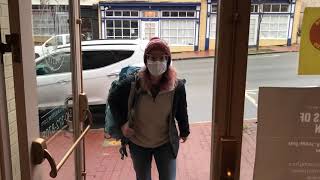 How to use the Osprey Ultralight Rain Cover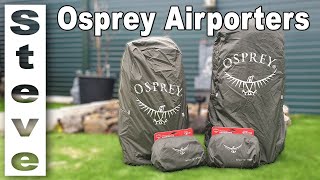 OSPREY Airporter - Small vs Medium - Which will fit my bag
Reddit Discussion
r/onebag • Posted by
u/Jeggs
20 days ago
2 Weeks in California - Looking for Packing List Feedback
2 Weeks in California - Looking for Packing List Feedback
Positive
Seeking Recommendation/Help
Reviews by Topic
Our analysis shows how reviewers feel about different topics. Please note these are not full reviews.
"Bought this before a summer hike and boy did it come in handy. My bag is a 50L so I opted for the medium but should have ultimately sized up knowing I'd have a full pack with a few items strapped to the outside. It also has a few nice features that aren't mentioned anywhere such as a buckle which snaps under the shoulder straps at the top and elastic bands to wrap over the hip belt to keep the bottom size and snug."
Positive
johnrenner_kc
moosejaw.com
"But - this cover will fit a 50 liter pack, but no more. So, since Osprey pack volume can vary slightly depending on size (small, medium, or large), be sure you use the actual volume, not the number in the pack name, to select your cover. The salesperson who sold me my size large Atmos AG 50 thought the Medium pack cover (35-50L rating) would work. However, the size large is actually a 52 liter pack, and the medium would not fit a fully loaded size large pack (but would fit a small or medium"
"I want the logo facing upright. I take the elastic and i put it over the top frame and then i put it over the bottom of the pack completely all the way around everything i don't like things dangling from my pack, so i'm gon na take its cover, tuck it underneath and then Have you noticed these little empty a lot pieces of elastic right there? So that is so. You can take your hip belt and put it in there to do that to both sides and keep the hip belt right in place, and then the last clip on this pack is at the top. You'Ve got two options you can put it underneath of your shoulder"
Positive
Meegana Henry
youtube.com
"Straps or you can put it underneath of your load lifters, and so i'm putting it under the load lifters after i've done that now my pack is nice and cinched all the way around, and i can just throw it on combine that with a rain jacket and My gear and myself are going to stay nice and dry, enjoy the rainy trails guys have a good day."
Positive
Meegana Henry
youtube.com
"That frame area is exposed and I have found water to find its way into the main compartment through this spot. No Rain cover is entirely waterproof but if you're worried, I would suggest a pack liner of sorts for extra protection. Overall, I really liek the color and reflective tones and the lightweight pack protection for most wet weather. I would defintely buy another one in the hi Vis style for Bike Commuting"
Positive
Peter_Piper_Pizzazz
moosejaw.com
"It worked perfectly. Was hiking along the AT when Tropical Storm Alberto came in, this helped keep it dry, (still use a contractor trash bag as a liner though). I like double reassurance."
Positive
Lamour Fan
amazon.com
"It'S just something I grab and go if I switch packs anywhere from an 18 liter, all the way up to a 36 liter depending on what the day is, bringing it's just easy just to grab this it's something I recommend a lot of people consider putting together. Let'S go through a little contents right now, do it as quickly as possible and I'm gon na do the pocket pocket out of order? First, I'm going to do this pocket first and I'm not going to unwrap it, and here is why, in this pocket is one of adventure? Medicals one person, hiking medical kit, they're about eighteen dollars on Amazon, I'll, put a link to that down below as well. But I took all the contents out of that little point-five bag, which comes they usually in a typically a neon yellow bag, and I dumped it into here. It'S no longer waterproof like it is in its original design, but that'd be honest with you most of the stuff in most kids are hermetically sealed"
Positive
Yankee Tanker
youtube.com