Osprey Tempest 30 Pack - Women's
Reviews
Based on 75 reviews from amazon.com, moosejaw.com, youtube.com, osprey.com, and blogs.
Review Highlights
Great for day hikes
Lightweight and comfortable
Easy to adjust size
Durable and well made
Prices
Video Reviews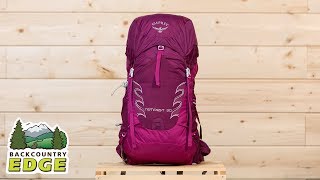 Osprey Tempest 30 Women's Day pack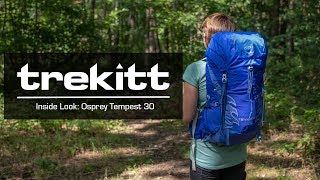 Inside Look: Osprey Womens Tempest 30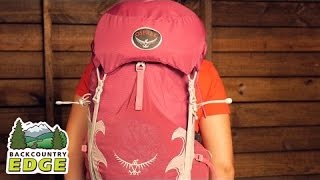 Osprey Tempest 30 Women's Day Pack
Reviews by Topic
Our analysis shows how reviewers feel about different topics.
I bought this for a more strenuous winter hike. It is so light on your back. Fits so much without being too bulky. The separate "bladder" pocket is amazing
Didn't want a heavy pack or one that would be too big. This is lightweight and perfect for an overnight hike or weekend when you don't want to bring too much gear.
The fit is terrible, very uncomfortable. I am unhappy with the attached top, I was able to pack the bag better with the older version. The key attachment is now underneath the hood instead in the zippered pocket on top which is inconvenient to me. Basically, there is nothing that I like about the new bag and I will be looking to replace it with another brand
My only complaint is that the waisted strap is narrow. I intend to buy or make so.e sort of a pad for it.
So obviously you have a pocket in there where you can put lightweight stuff like a first-aid kit or even a water filter if you're backpacking. Now this large pocket is just one big pocket, you can store all kinds of gear in there and then on the sides. You have extra water bottles. You can store on the sides these compression straps here it can either route underneath of that pocket or overtop of it to cinch the gear or just to cinch the pack
I have the 20lt. osprey but needed a slightly bigger backpack for fall/winter hiking. It has great features and everything fits inside. The price was great
Now this actually offers much higher versatility than a standard. Zip. Opening well that's because these also double up as compression straps. So if you're not filled to capacity, then you can cinch those right down and keep all of the pack interesting closed so that bits don't bubble around
. So if you are using this for commuting or something like that, really convenient spot for something like that. And then there is other small attachment points that you can use this pack in a variety of dif-ferent ways.