Osprey Talon Pro 30 Pack
Review Analysis
Based on 17 reviews from youtube.com, amazon.com, osprey.com, and blogs.
Specs
Dimensions
24 x 11 x 10 inches
Video Reviews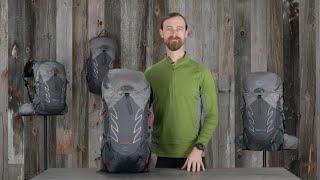 Osprey Packs | Talon/Tempest Pro | Product Tour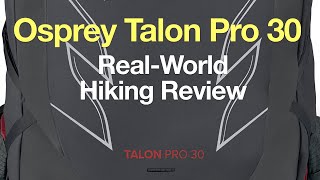 Osprey Talon Pro 30 - 2 Month Real-World Testing Review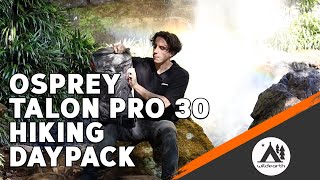 OSPREY TALON PRO 30 MENS HIKING DAYPACK
Reviews by Topic
Our analysis shows how reviewers feel about different topics. Please note these are not full reviews.
"The Good: -Lightweight -Well constructed -Easy to adjust -Breathable back -Very comfortable to carry -Easy access to main compartment -Large water bottle pockets The Bad: -None The Bottom Line: I've used this Osprey Talon Pro 30 on a few hikes recently and this is fantastic pack. It is lightweight and comfortable to carry under load. The straps and comfortable and the back is breathable. There is one main large compartment which is easy to access"
Positive
Hoppaguy
amazon.com
"The shoulder straps are no exception. Despite them being relatively thin they are extremely comfortable. They are also very breathable, preformed, and have a load booster."
"These packs are fitted, so you will have to be careful to select a size that fits you. You could select a size that it too big and it will slide around as you move. You could get a size too small and it will feel restrictive and binding. Take the fit guide seriously"
Positive
Dawn2Dusk Adventures
amazon.com
"This Osprey pack is notable for its light weight, two shoulder strap pockets, two waist belt zippered pockets, a convenient top pocket, two unzippered water bottle pockes (one on each side) and external hydration sleeve in the back of the pack. Osprey's Airscape system gives superb ventilation against your back. There are storage loops for hiking poles and an ice axe. Osprey is the leading manufacturer of top-quality backpacks, and this is a top-notch Osprey"
Positive
Nebti14
amazon.com
"The one thing I do with this pack included was straps to tie stuff to the outside of the pack. Sometimes it is nice to have a strap for an extra thing or two you may need to carry. Besides that though, you cant beat this pack. This is an absolutely solid product, and I will recommend it to anyone"
Positive
Carter H
amazon.com
"We have to do a couple things right. We have to zip that up. I'Ve got to stow this guy in here and then i need to buckle that and then i need to bring this over the top. You can already see where this is going right, bring this over the top and do all of these things just to get the top closed as opposed to boom, and i'm in now"
Positive
HikingGuy.com
youtube.com
"But now, let's head inside and take a close look at all the features of the osprey talon pro 20.. All right, we're back inside and now we'll take a look at all the features of the osprey talon pro. The first feature i want to look at is actually the color"
Positive
Hendrik Morkel
youtube.com
"There is a zippered compartment right here, loop zipper right. There main compartment right there, nice and big, underneath that on the top lid, the underside of the top lid, we have a zippered mesh pocket. That also has the key attachment, and I like the zippered mesh, because you can see what's going on inside there. You can see your gear very easily"
Positive
Base Camp Chris
youtube.com