Osprey Hikelite 18l
Review Analysis
Based on 88 reviews from amazon.com, moosejaw.com, osprey.com, cabelas.com, and blogs.
Video Reviews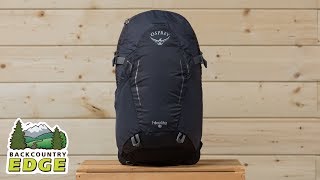 Osprey Hikelite 18 Day Pack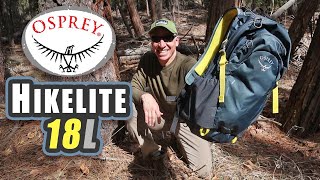 Osprey Hikelite 18 DAY PACK Review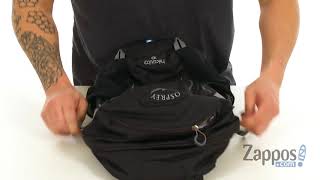 Osprey Hikelite 18 SKU: 9011465
Reviews by Topic
Our analysis shows how reviewers feel about different topics. Please note these are not full reviews.
"Oh, and more thing about this particular pocket – it's great for when you want to quickly stash a spare clothing item (or helmet), but don't really want to be bothered by opening the main compartment of the backpack. Or, if it's a wet jacket, you don't want to put it next to the rest of your dry things! Smart, huh? Back to the compression straps. On the Hikelite, these also double as a walking pole attachment point, which is another improvement on some older hiking backpacks Osprey made. You can see how that is supposed to work in the picture"
Positive
expertworldtravel.com
"Bought this a month ago and it's very comfortable! The orange color is very bright which I like and my hiking poles were easy to attach. Good size for a day hike. Before this, I had the osprey tempest 20 and this one feels bigger and the fact that the small pocket is on the top instead of near the back is a smart design."
Positive
Dani24
moosejaw.com
"Quality and features of the bag are fantastic, as are all of the other Osprey bags I own, just beware of the slimness of this bag."
"It might be a small thing to some, but I love the removable waist straps! I never knew how much I would enjoy that and will now require that feature for any future day pack I buy."
"Zippered Scratch-Free Pocket And Internal Key Attachment Clip I might have mentioned already that I'm a fan of zippered pockets on all types of gear. And, particularly the ones that promise to keep my phone safe, which is exactly what the scratch-free pocket of the Hikelite is promising. It can also keep safe any other smaller items you would want to have more easily accessible; your sunglasses and wallet for example. The key attachment clip is also in this front pocket, and I love it"
Positive
expertworldtravel.com
"🙌🏻 What I dont like is the lack of compartments. Its really just one big area. I prefer to sort things, especially when using as a carry-on. The larger version of this pack has an outside stuff compartment, so I ordered both"
"It needs another small zippered pouch on the front. Most backpacks that I've had have three zippered compartments going from small to large. This has only two. I miss that small front one where I usually put my keys and phone"