North face base camp voyager
Review Analysis
Based on 114 reviews from peterglenn.com, amazon.com, moosejaw.com, rei.com, and blogs.
Video Reviews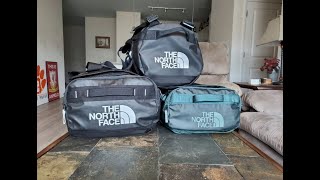 The North Face Base Camp Voyager 42L Duffel Bag Unboxing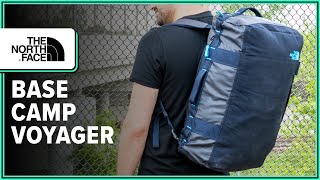 The North Face Base Camp Voyager 32L Review (2 Weeks of ...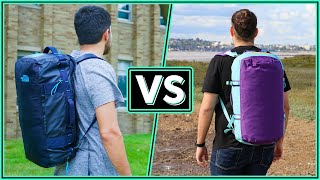 The North Face Base Camp Voyager 32L Vs The North Face ...
Reviews by Topic
Our analysis shows how reviewers feel about different topics. Please note these are not full reviews.
"That duffle has its share of imperfections, but the Base Camp Voyager 32L we have in this review rectifies a lot of it. Comfort and organization are up, and there's now even a dedicated laptop compartment. The overall design is more streamlined, though there are still some kinks to smooth out, as you'll see down below."
"The North Face Base Camp Voyager 32L | It's a comfortable handle, and the side pocket can hang onto your bottle just fine."
"The North Face Base Camp Voyager 32L | It's about the size of a football once compressed."
"- I wish there was a chest or abdomen strap. While it felt secure on my back, even when fully packed, it would have been nice to have an additional strap for stability and comfort."
"- Because the laptop compartment is part of the "lid," it can make unpacking/taking things out kind of a drag. With the laptop inside, it weighs down one side of the duffel which makes packing difficult. Still, it's nice to have this compartment."
"One of the key features of the Base Camp Voyager is its ability to compress into one of its pockets. The pocket in question is the side pocket—that's the bottom one when you have it in backpack mode—and what The North Face did here is rather clever."
"Thick zipper, looks amazing. I don't have anything bad to say about it."