Mystery Ranch Urban Assault 24
Review Analysis
Based on 131 reviews from mysteryranch.com, huckberry.com, amazon.com, rei.com, moosejaw.com, and blogs.
Review Summary
(AI-Written)
Great for daily commuting
Durability
Quality is a bit low for the price point
Laptop sleeve is good size for larger laptops
Well organized
Prices
Video Reviews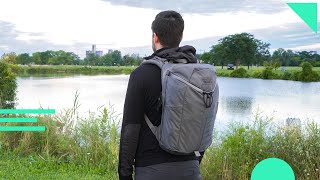 Mystery Ranch Urban Assault 24 Review | Durable 24L EDC ...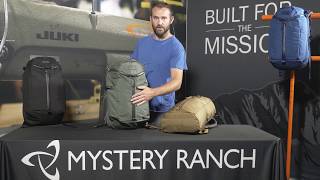 Urban Assault 24 | EDC Laptop & Travel Bag | MYSTERY ...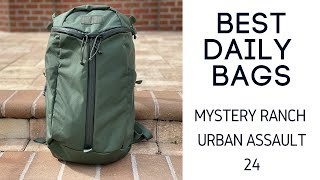 Mystery Ranch Urban Assault 24 Review - Versatile and ...
Reviews by Topic
Our analysis shows how reviewers feel about different topics. Please note these are not full reviews.
"When you open up this pocket, you'll see a laptop sleeve. On the front of the laptop sleeve, there's a smaller tablet pocket. There's also some elastic attached to the side of this whole unit which helps keep things tidy. This sleeve also has a false bottom, so if you drop your bag abruptly, your laptop won't suffer the consequences—which we love"
"Plus, the laptop compartment is sealed with one of those YKK AquaGuard zippers we were talking about earlier. Although this compartment is not waterproof, we like the added weather-resistance for our laptop."
"Overall I wish that the top pocket was a touch bigger - as it is now, it feels a bit cramped, especially as it does not use all the space to the "point" of the top flap, instead only occupying a rectangle sewn in."
Negative
vtski
mysteryranch.com
"Comfort - I don't have to wear this long under normal conditions, but I don't even notice when it is on, due to the amazing padding and comfort without causing back sweat."
Positive
Manimal
mysteryranch.com
"The only downside of these straps? There are no elastic keepers to tidy up the excess dangly-ness. There's also no option for a hip belt, but at 24 liters we don't think you'll need one—especially not with how comfortable this pack is, even when loaded to the max."
"Like we said earlier, this is the first Mystery Ranch bag we've tested with this style of pocket—and so far, we're digging it. This tri-zip design is meant to give you quick access to the inside of the pack—just grab the lid and pull it open."
"I bought it for a friend this Xmas since we were heading to New Zealand and he was looking for a good carry on/EDC to get through the trip and beyond. This was a great option. He loved it and it seems to address the challenge I always had slipping laptop in and out of my 21 when loaded up. It was his new favorite pack"
Positive
CNote
mysteryranch.com
"I use this pack in wood waxed and the matching Full Moon hip/butt pack on a three day hike through the Grand Canyon. I would not recommend this application for everyone as I traveled extremely light for a multi day hike but both packs performed exquisitely. From the difficult hike in, through the bushwhacking in the canyon, to the treacherous climb out I could rely on them to keep my stuff both secure and comfortable on my body. They show little signs of wear even after being dragged across rocks that cut up my boot soles"
Positive
diablo571
mysteryranch.com
"I bought the UA 24 as a bike commuter bag and briefcase substitute ( I also have the MR 3-way briefcase but could not carry a thermos/water bottle well). The quality and attention matched what I expect from Mystery Ranch. However, the external pockets barely fit a Kleen Kanteen/Hydroflask etc. 32oz bottle that are very mainstream right now"
Positive
Shuttleguy
mysteryranch.com