Gregory Miwok 18 Pack - Men's Plus Size
Review Analysis
Based on 52 reviews from moosejaw.com, rei.com, youtube.com, amazon.com, and gregorypacks.com.
Review Summary
(AI-Written)
Great for day hiking
Comfortable and good ergonomics for this size of pack
Well built and sturdy enough to handle what you throw at it
Good for carrying a lot of weight
Prices
Specs
Dimensions
51 x 24 x 22 inches
Video Reviews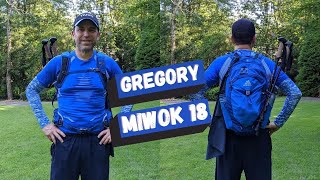 Gregory Mountain Miwok 18 2020 Liter Men's Hiking Daypack Backpack Review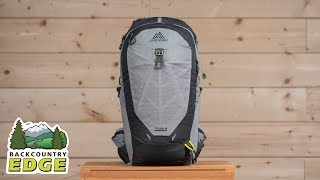 Gregory Miwok 18 Day Pack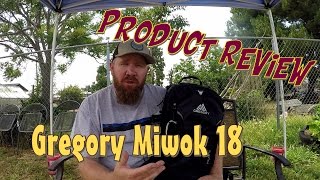 Gregory Miwok 18 - Product Review
Reviews by Topic
Our analysis shows how reviewers feel about different topics. Please note these are not full reviews.
"I bought this (Miwok 18) for day hiking in the Tetons/Yellowstone. I've got about 40 miles on it so far (4-5 hikes). I use a 15 liter compression dry sack for packing my stuff before putting it into the pack - so the lack of a rain cover is not an issue for me. A 15 liter dry sack is the right size - it allows enough room for a few other compact items to be placed between the dry sack and the inside of the pack"
Positive
RickFromIdaho
moosejaw.com
"It's extremely comfortable, and definitely one of the best packs I've owned. I tried out several packs before this one, and ended up settling on this model due to its ideal size and fit. I love the extra stretch storage pocket on the back and the pockets on the hip belt."
Positive
itchurch
moosejaw.com
"This top one kind of hides underneath where it says Gregory and then this snaps closed, and then you could pull so very, very cool by the way I do. Love blue, the other Gregory is blue as well. It'S a really nice color. You also have here"
Positive
SidsTips
youtube.com
"Great size for a lighter packer. I bought this instead of the women's version wasn't going to pass same amount of money for fewer Liters and an amazing fit. IDK if there is a difference really except L size but Gregory says women and men's packs are different."
"So again you got these pockets here, which is great. You can adjust the straps down below you can't move those up or down. You have easy access to loosen that and then, of course you have the snap closure. You could then tighten both there at the bottom and there you go and then you could just make these nice and neat, so you don't have to make it too tight, but there you go so nicely done there all right"
Positive
SidsTips
youtube.com
"I disliked the material in the top brain zip, its sticky and doesn't protect goods usually in those pockets. A good alternative would have been a microfiber cloth pocket material. #sweepstakes"
Negative
Allen
moosejaw.com
"[This review was collected as part of a promotion.] I wanted something that would mold to my body better for my run commute. I can put a change of clothes, spare warm gear, and a lunch in it. Hugs my body perfectly"
Positive
BonesBoldon
moosejaw.com
"Obviously, you get a standard chest strap which, if again, is fully adjustable and then you have the hip, strap as well. What you will notice with the hitch strap is, the actual buckle is fastened on one side. So it again, if you're doing a lot of cycling, I mean I know myself want to do some downhill mountain biking. Sometimes it can get a bit annoying if the actual buckle sits in the middle part of your stomach"
Positive
Simply Hike
youtube.com