Granite Gear Crown2 60 Pack - Men's
Review Analysis
Based on 69 reviews from amazon.com, moosejaw.com, youtube.com, and blogs.
Review Summary
(AI-Written)
Great for lightweight hiking
Durable materials
Lightweight and comfortable
Lots of pockets for storage
Lifetime warranty
Prices
Specs
Dimensions
23.5 x 13 x 8 inches
Video Reviews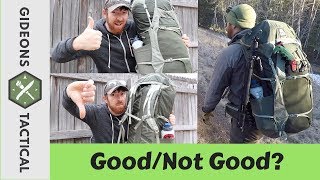 Good/Not Good? Granite Gear Crown2 60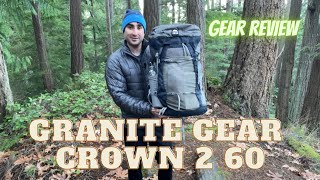 Granite Gear Crown 2 60: Is This the perfect Budget Friendly Backpack ?
Backcountry Renegade
Positive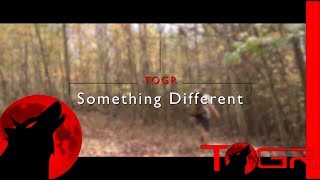 Ultralight + Super Comfortable + Good Price - Granite Gear Crown2 60 Pack - Preview
TheOutdoorGearReview
Positive
Reviews by Topic
Our analysis shows how reviewers feel about different topics. Please note these are not full reviews.
"I typically hike for 3-7 days. My base weight for 3 season hiking is 12lbs. I find that this pack carries up to 30lbs very well. I have never gone over 30lbs to see how it handles"
Positive
Chris P
moosejaw.com
"I think the problem was that I didn't tighten the chest strap enough, the 2nd day I cinched it down and it helped a lot."
"Hip pouches are a decent size, great for holding small items you may need while hiking. The mesh pocket on the front can actually hold a decent amount of stuff as well, good for stuff you may need quick access to, like water filtration, poop kit, first aid. and of course more straps along the front to secure gear down to the outside of your pack if you need to. The general comfort of the pack is just awesome"
Positive
anthony12136
amazon.com
"Since I never got a pack that fit properly I might be incorrect, but I really disliked how even when I placed the pack on my hips by lengthening the straps (maybe this is how they expect you to "size" it?) all the weight went into my shoulders as the pack sagged backwards. Padding at hips was not all that comfortable and back plate texture was weird/not comfortable. Looks cool, but for $200 it was poorly designed."
Negative
Stock Dizzle
amazon.com
"It is virtually impossible to get to your water bottle without taking off the bag unless you are a Houdini type. The mesh pockets are poorly designed and only a contortionist can make this work.. The plastic clip used for the water bladder snapped first time out"
Negative
Birdman
amazon.com
".simply can't slip down under those circumstances). The two zippered side pockets are indeed roomy. Plenty of storage capacity in the "cap" pouch and the big mesh sleeve on the pack"
Positive
Corey K. Krueger
amazon.com
"Very lightweight and well made. I do wish it had one feature: needs a zipper at the bottom of the main storage area to access from below. On my recent trip with this bag several others in my group has this feature and it was very handy. Otherwise a good solid bag overall"
Neutral
Kelsey McGregor
amazon.com