Cotopaxi Luzon 24L Pack - Del Dia
Reviews
Based on 86 reviews from cotopaxi.com, rei.com, amazon.com, and more.
Review Highlights
Great for travel
Unique design
Lightweight and durable
Comfortable to wear and remove
No one pack is alike
Prices
Dimensions
24 x 12 x 7 inches
Reviews by Topic
Our analysis shows how reviewers feel about different topics.
I generally hike in a Nathan running vest with minimal gear. I recently took a trip to Mammoth and needed something more substantial to stash clothing layers, lunch etc on longer day hikes. I got this bag it is GREAT. Super lightweight, incredibly comfortable
Positive
Lah E.
7 months ago
The straps are soft and strong and easy to adjust for comfort.
Positive
Jessica K.
1 year ago
It's just a bag that makes me happy. Looking forward to permanently replacing my running vest with this on hikes.
Positive
Lah E.
7 months ago
Excellent travel bag/carryon at a good price. Lightweight with lots of pockets and sections to keep items separated. Great colors too, you'll never lose it!
I was able to fit a lot into this pack for my flight but found it a bit large as a daypack for hiking (but it would depend on how much you like to carry). Also, my water bottle kept falling out of the side pocket when it was empty, as it wasn't deep enough. I do like the colors! I will probably use this more for travel than for hiking in the future.
It's so easy to open and it's pretty versatile in what you're able to kind of stuff in here and there's a big pocket on the front here that goes down to about here and on the inside. They have a pocket here for wallet keys. They got like a little key clip um. I used this as my sandwich pocket, though, because it was the perfect size for my peanut butter and jelly on the hike sandwich, pocket um and then the inside is just a just, an empty pocket and i still got stuff in there
Positive
The Good Ride
youtube.com
This pack is well made and durable. This is perfect for bike packing and hiking.
Positive
Amazon Customer
2 years ago
Light and very comfortable. Exceptional detail construction. Design is wonderful and sewing quality is exceptional.
Positive
Mike D
6 months ago
Oh it's in the back, it's not even in the pack. That's extra cool! That's awesome because, my other all my other packs have the hydration pack um spot inside of it, which is kind of annoying. But this one is a zipper and you put the hydration pack in here and it comes out through the top. So this being here separate from the main compartment and having the hydration tube opening at the top, is awesome it's made in the philippines and there's another pocket inside the hydration pack area
Positive
Zuly Explores It All
youtube.com
Video Reviews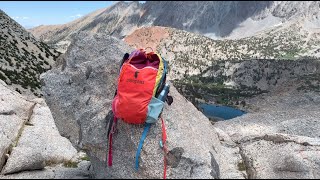 Cotopaxi Luzan 24L Del Dia 2020 Review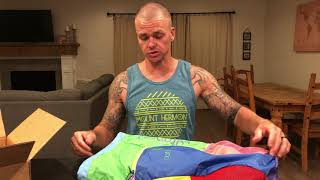 Cotopaxi 24 L Luzon Daypack (Carin Gift)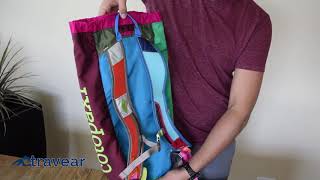 Cotopaxi Luzon Del Dia 18L Backpack