Bellroy Transit Backpack
Reviews
Based on 23 reviews from amazon.com, blogs, youtube.com, and reddit.com.
Review Highlights
Great for travel
Functional and stylish carry goods are the name of the game
Durable, easy to handle, great design
Perfect for long weekends or minimalists who travel often
A perfect balance between functionality and style
Prices
Video Reviews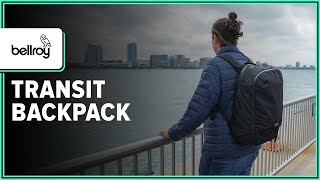 Bellroy Transit Backpack Review | 28L Travel Bag With Smart ...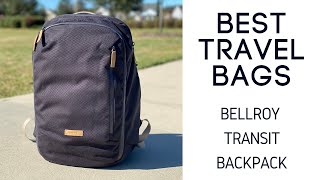 Bellroy Transit Backpack Review - Stylish 28L Minimal Travel ...
Traveling Salseros
Positive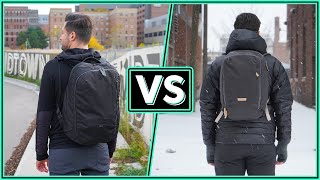 Bellroy Transit Backpack Vs Bellroy Transit Workpack ...
Pack Hacker Reviews
Negative
Reddit Discussion
r/ManyBaggers • Posted by
u/wookie_opera_singer
4 months ago
Does Bellroy no longer use YKK zippers?
r/onebag • Posted by
u/mikenmosagrocrag
5 months ago
Traveling for 1-3 Years: A 28L Packing List
Reviews by Topic
Our analysis shows how reviewers feel about different topics.
, And then you have this bigger mesh compartment. Here that goes over the entirety of the top flap of the bag.. That's gon na be great for storing things like socks and underwear and other small items
. The lay-flat YKK zipper here is a nice touch. And it really stays low-profile and out of the way.
We have a very adjustable sternum strap on this rail-like design, here., And you can remove it if you bring this to the very top it'll just slide right off. Quite easily.
With its unstructured silhouette and a lack of extraneous external detailing, the Transit doesn't look like a travel bag — which (in this case) is a very good thing, as it helps to break the mold without sacrificing its usefulness or losing touch with its original intended purpose. It's a bit larger than many of the other bags that made our best EDC backpacks guide, but it still falls within the sizing regulations for international carry-on bags — which is also hugely beneficial because, even fully loaded, this bag qualifies for in-cabin carry (be that under the seat in front of you or in the overhead bin). It's a bit more unstructured than other travel-focused backpacks, and that might be considered a knock against it in some circles because it makes the gear, equipment, and apparel inside a bit more susceptible to being knocked around, bur careful packers will have no issue.
Before we get to the main compartment, there's one other externally-accessed zippered pocket we should discuss, as it is both integral to this bag's functionality and a boon to travelers. Accessed via a horizontal zipper a the top of the pack (backed up against the padded back panel), there's a quick-access laptop pocket that's padded on both sides, lined with a soft fabric, and sized to fit up to 15″ laptops. The positioning and access of this compartment is important for two reasons. First, it makes accessing your laptop when you need it a relatively simple affair, as you don't have to dig through any of the other compartments
Well-padded shoulder straps, a ventilated mesh back panel, and a magnetic sternum strap allow easy transit when you're loaded up with the Transit. Would I take this on a 15-mile hike? No, that's not what it's meant for. But it's handled mile after mile of city streets without me even batting an eye. The ventilated back panel shouldn't be underestimated here – once you've loaded up your backpack for travel, it can be pretty weighty