Review Summary
(AI-Written)
Great for travel photography
Space and access is great
Search for the best travel photography backpack is over
Product is versatile
Prices
Video Reviews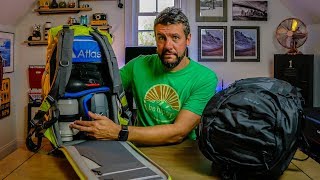 Best Mirrorless Camera Bag? Atlas Packs Athlete Backpack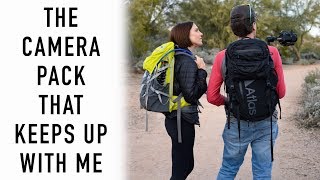 A Camera Pack That Keeps Up With Me - Atlas Athlete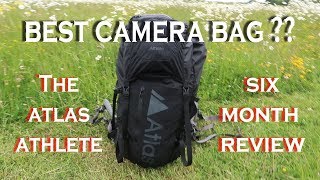 ATLAS ATHLETE BACKPACK: The Six Month Review
Reviews by Topic
Our analysis shows how reviewers feel about different topics. Please note these are not full reviews.
"Outdoor companies usually provide this with a front, side, or bottom zipper that gives access without opening the top, and this would be a welcome addition to the Athlete.Even without these features though, the Athlete made a worthy companion on our trip to Vermont. I'll continue to bring it on other journeys, pushing the limits of its seams, as I do the same to my muscles, over miles of well-worn and untrodden trails.Verdict: The Athlete is neither a hiking pack with a built-in camera system nor a camera bag that's been optimized for outdoor use"
"The removable hip straps feel like they were designed with movement in mind instead of a static dummy. With a few degrees of rotational movement, the Athlete has been a breeze to ski with. Even the much larger 50-liter Adventure touts the same floating strap feature, keeping it from fighting the movements of the trips these packs are designed to be a part of."
"COMFORT – Usually overlooked in a travel photography backpack is the comfort of waist straps and shoulder straps. This Atlas Athlete Pack resembles the highly rated and award-winning Osprey Backpacks."
"Both Atlas packs feature a back zip for the protected main compartment. Similar to many ski packs, the back zip allows access to gear without the risk of toppling the pack and getting snow in and also allows access with skis attached to the bag. When compared to the workhorse of the backcountry ski world, the Osprey Kamber series, the Atlas's access is many seconds faster, which can make a world of difference in trying conditions, like deep winter. "Atlas Packs sent me both the Athlete and the Adventure and I found that they worked perfectly together as a system"
"STORAGE COMPARTMENTS – Storage in the Atlas Athlete Pack is near perfect. Phone, passport and chargers in one compartment. Spare batteries in another and you'll still have more compartments for bits and piece. Perfect for the travel photographer!"
"The smaller, more travel-friendly of the two is the 40lt carry on compatible backpack called the Atlas Athlete Pack. This is the backpack that I currently own and will be talking about in this review."